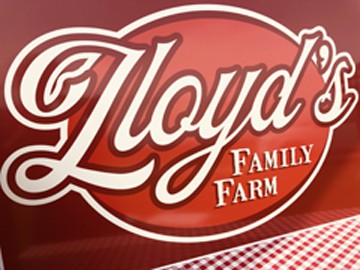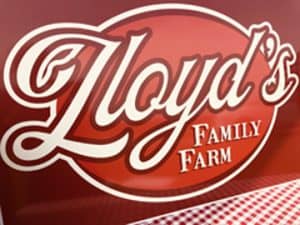 Lloyd's Family Farm is locally owned and operated by Zach and Erin (Wren) Diederich, life-long community members. The farm is a lively 6-generation Martin family farm. We are proud of this heritage, and have a deep love for our farm.
The business opened to the public September 2014, when the dream of consumer-involved agriculture came to a reality. What started as a simple pumpkin patch experience quickly grew. After outgrowing their space, a new barn was built on the farm, and "Lloyd's Pumpkin Patch" moved to the new space on the farm for the fall of 2016. Things have grown and crops have diversified, growing not only fall/pumpkin produce, but also strawberries and Christmas trees. This brought forth a more fitting name, Lloyd's Family Farm, which was modified in 2020. The name Lloyd comes from Erin's 2nd great-uncle, Lloyd Martin. His mother/father/siblings and he lived in the farmhouse still sitting on the property. This farm was always referred to as "Lloyd's" within our family, and we thought, we never will call it anything but that! So Lloyd's it was. His legacy represents things we stand for as well; love, friendship, simplicity, service, community, and contentment. Thank you, Lloyd.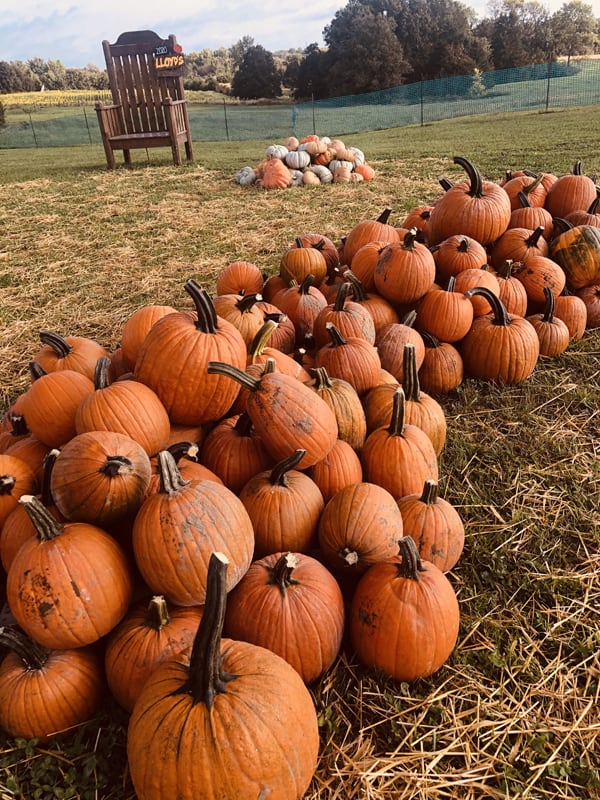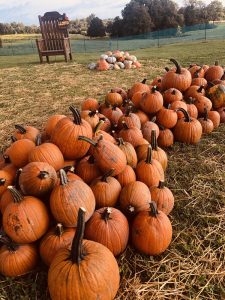 Lloyd's is continually expanding to new crops and hope that the Ashland community will find something exciting to look forward to each season. We are farmers, and we love the process of both growing and harvesting. Harvesting is a rewarding end to the hard work, and is also the most exciting part of the experience! That is why we offer much of our produce as "you-pick"! This is an enjoyable way to get some fresh air, good-local grown-produce, and skip the hard part of growing and maintaining plants.
Spring/Summer offers you-pick strawberries. Fall offers our you-pick pumpkin patch, as well as plenty of outdoor activities (hayrides, corn maze, etc..) for the family to enjoy a day together on the farm. Over 9,000 (and counting!) Christmas trees are growing quickly, though not quite ready. Currently, Lloyd's is offering pre-cut trees only, until planted trees are ready for harvest. At that point, your family will have the opportunity to fresh-cut their Christmas tree right from the soil of our farm. We are passionate about agriculture, family, our farm, and our community.
Thank you for supporting local businesses, and thank you for supporting Lloyd's Family Farm!